AUTHOR'S NOTE: A COLLECTION OF EIGHTEEN 6 x 8 INCH DRAWINGS. CHARCOAL ON PAPER (MORSE CODE, BRAILLE, SCRABBLE TILE SCORING HASH MARKS), 2014
We never did go ice fishing in upstate New York
Looks like i'll be a country boy a bit longer. Today I make some big decisions.
Author's Note: The bulk of the incident reported here was relayed by my late brother Thomas. Any embellishment or inaccuracy would be his. He was a far better story teller than I.
Here are more letters. It might be a little tricky reading them. Let me know if you can't make something out.
Please send a 9 x 12 rug for my room, because my feet get cold in the mornings on the floor
It's true, very truly since you've been in my life things are just brighter.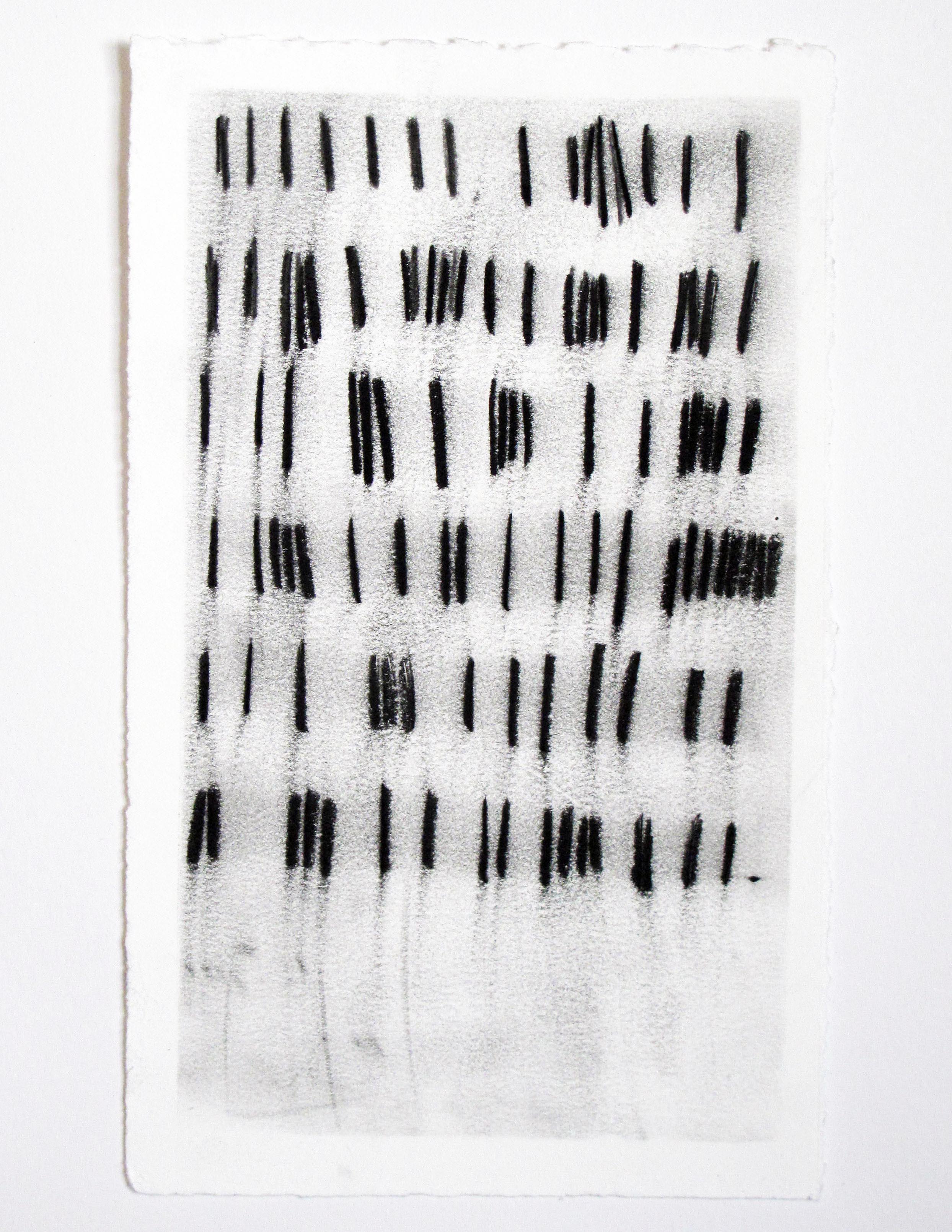 You sounded so lonesome on the phone this morning
if you move near the sound, i'll visit you and go fishing. if you don't move near the ocean, I'll visit you anyway
This is very elegant but I would like to be back tending my okra and compost. (Please write again and include and update on both)
Thomas never did get anywhere with Susie, who eventually became a flight attendant.
it's 11:30 in the night and i'm missing you this weekend
it was very interesting and I learned a lot
Please give me a call in the evening sometime this week. You have a special place in my thoughts
(Pray for large fish) (and also the prize money…)
My dear and fellow flounder fishermen, mark your calendars. Lo the cold and bitter snows are upon us.
…but contained a lot of boring classical music
I'm not sure I could put a cat on the company tab.
The life up here is very pleasant. The weekends are very wild.